Canned Food Donations:
Drop off canned food donations at your local Pantry.
Download this list to find a Pantry near you.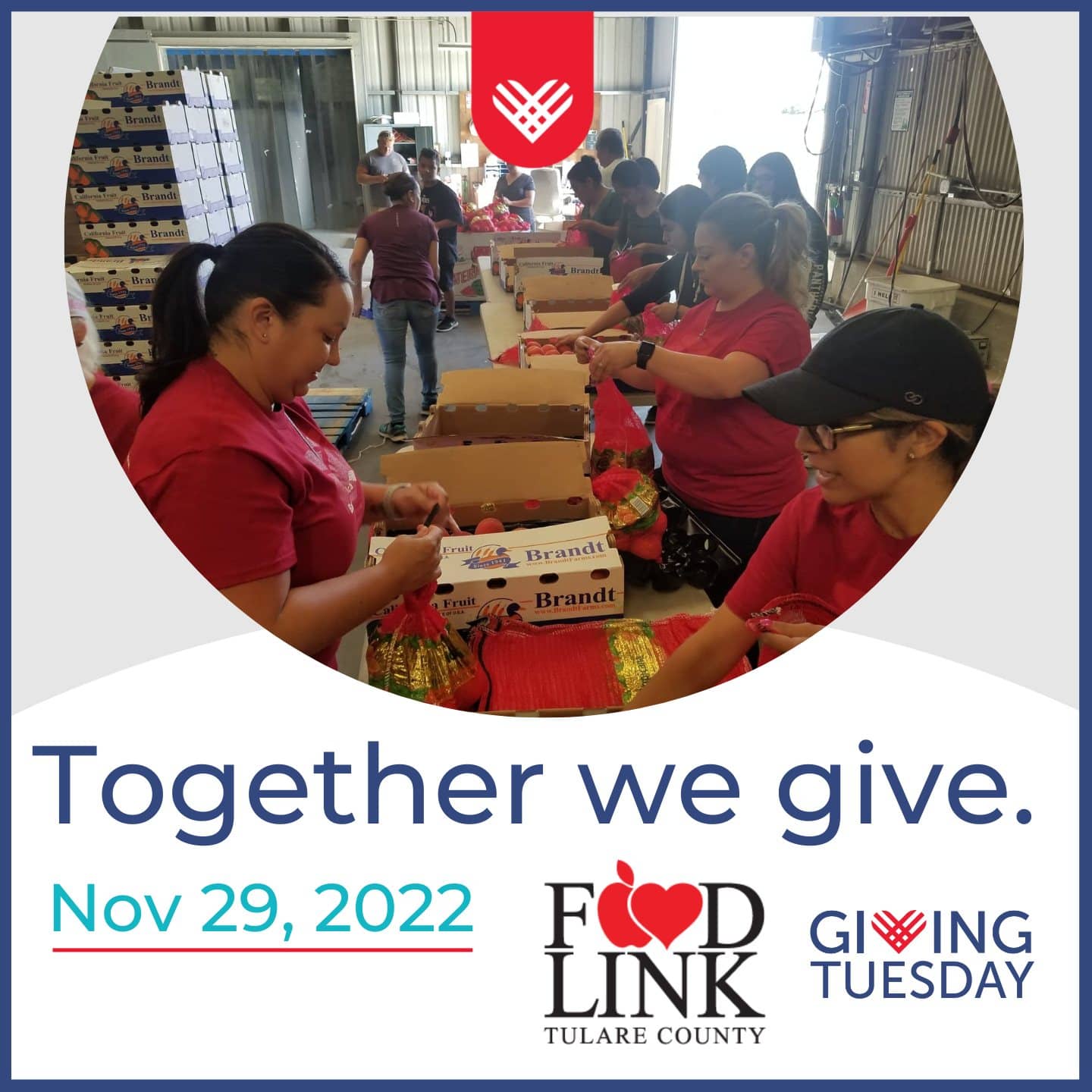 On November 29th, people worldwide will come together to celebrate generosity and make an impact.
Donate Here!
At FoodLink for Tulare County, we aim to raise $10,000 to support our efforts to create a healthy and hunger-free Tulare County. With your help, we can make this a reality.
Don't forget the power of your donation!
$10 = 45lbs of produce
$50 = Support the delivery of 250 meals
$100 = A month's supply of Smart Packs for 4 children
$250 = Supports a small school's farmers market
$10,000 = 40,000 meals
Thank you!
Stop by Savemart before December 31st to participate in the Friends Feeding Friends Community Holiday Food Drive!
Visit one of the participating stores below, at check-out choose a bag of either $15 or $25 of groceries. Each bag will be filled with grocery essentials. Once chosen, the bag will be added to shopper's total grocery bill, and the tax-deductible contribution will be noted on their receipt. To maximize the positive impact on the communities, 100 percent of all donations will go to FoodLink.
Participating Stores Include:
1121 VISALIA RD , EXETER
900 W HENDERSON, PORTERVILLE
1591 E NOBLE, VISALIA
5203 W WALNUT AVENUE, VISALIA
5201 W GOSHEN AVE, VISALIA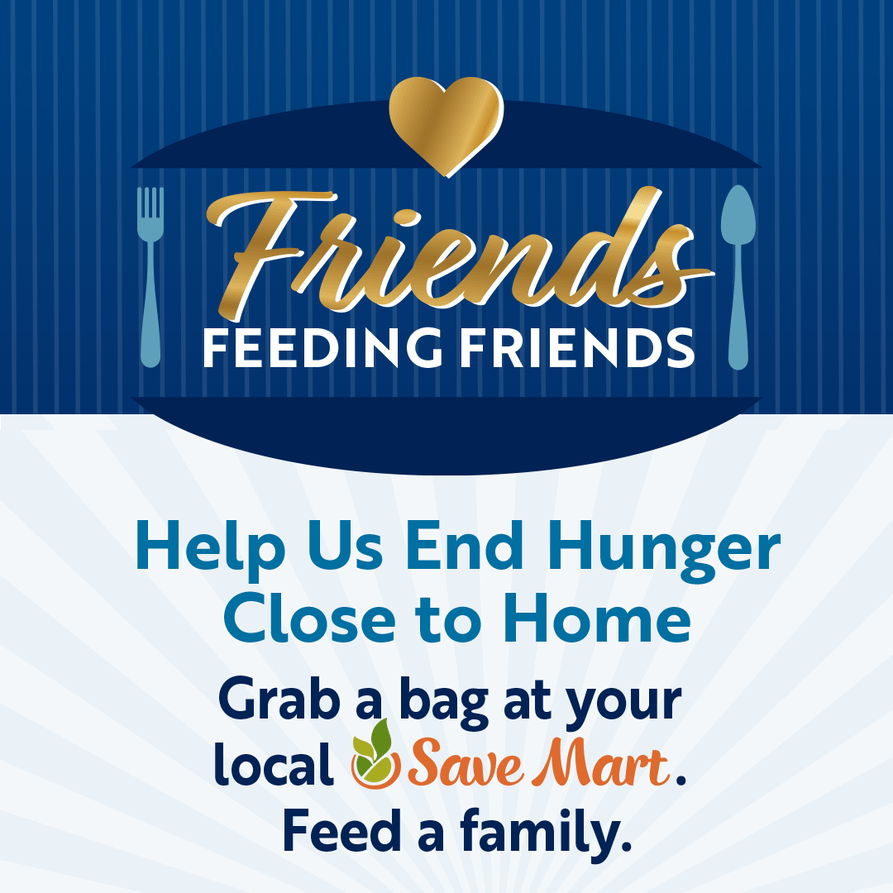 FOODLINK FOR TULARE COUNTY
For 40 years, we have stood by our unwavering belief that food is a basic human right. We distribute millions of healthy meals every year, and are on the forefront of new approaches to ending hunger and poverty through nutrition education and food system change.
Thank you to these organizations for funding our mission!