Join us!
Tuesday, October 25th 2-5pm
at FoodLink in Exeter
Free food distribution
Food samples and recipes
Free plants and seeds
Distribución gratuita de alimentos
Muestras de comida y recetas
Plantas y semillas gratis
611 2nd St, Exeter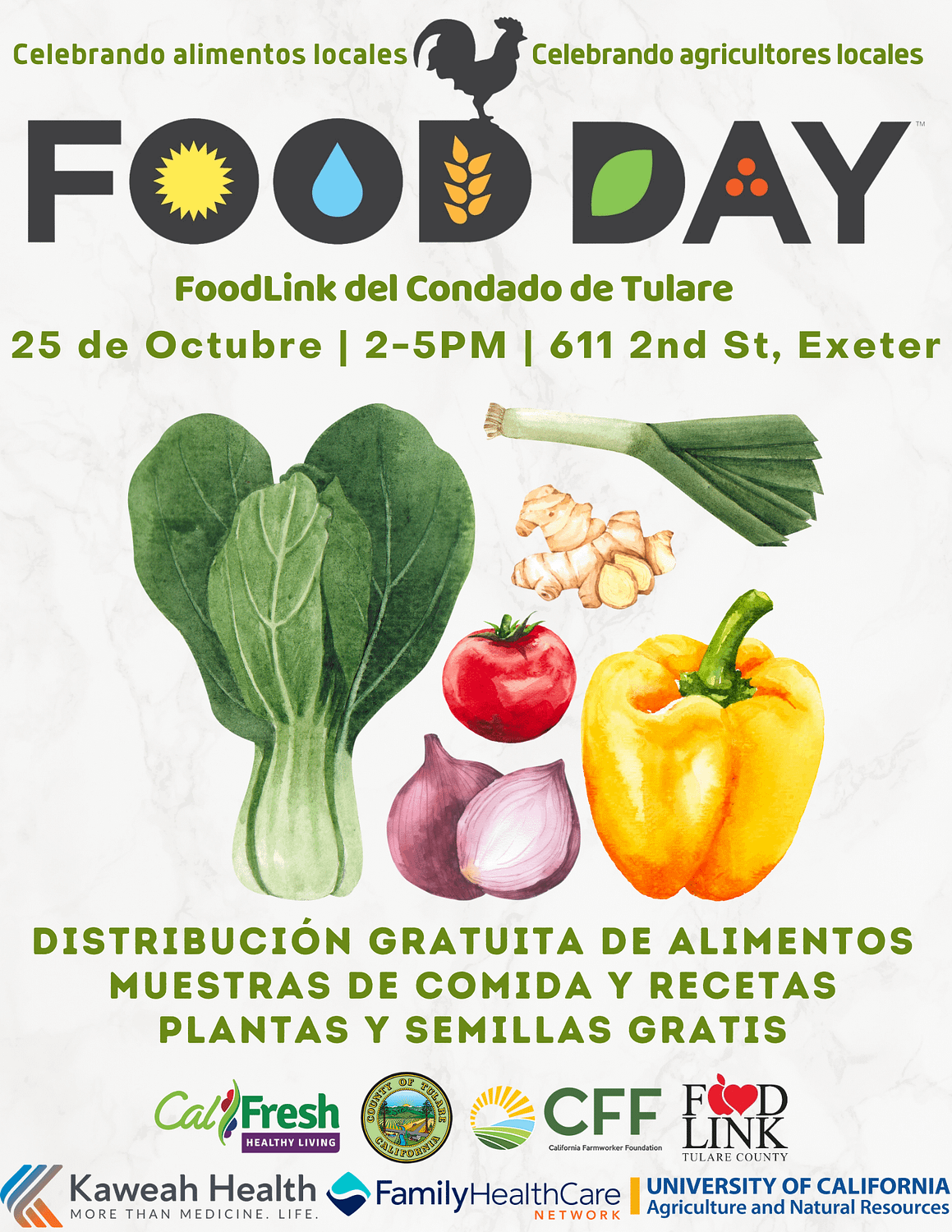 FOODLINK FOR TULARE COUNTY
For 40 years, we have stood by our unwavering belief that food is a basic human right. We distribute millions of healthy meals every year, and are on the forefront of new approaches to ending hunger and poverty through nutrition education and food system change.
Thank you to these organizations for funding our mission!