The 3 Principles of Food Justice: Food Sovereignty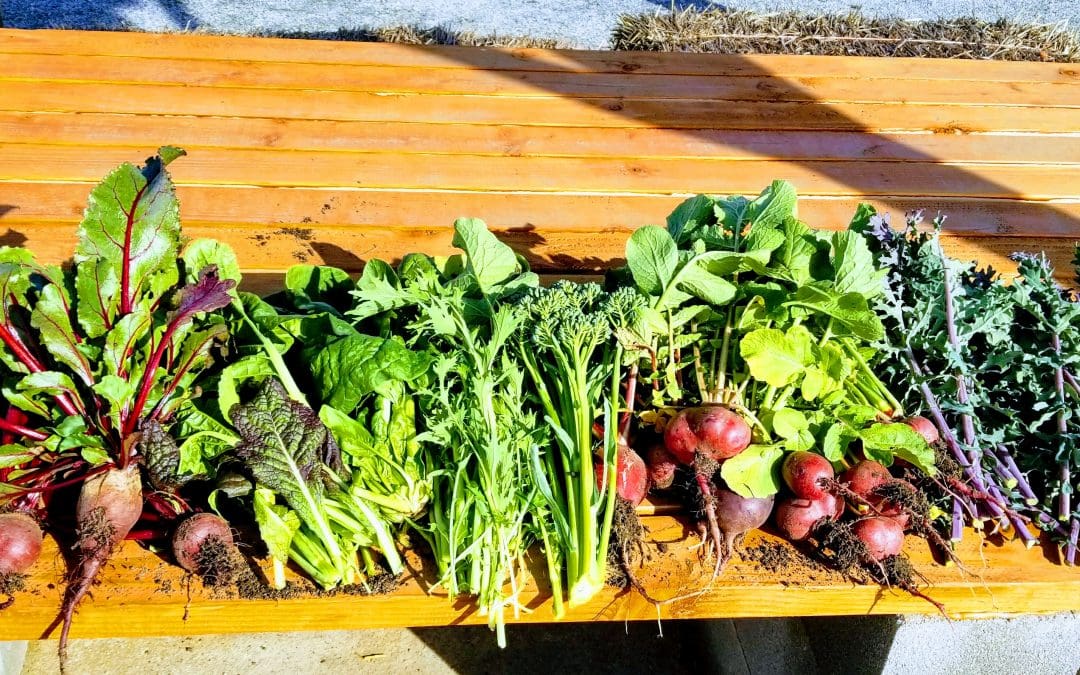 "Where does your food come from?" This is one of my favorite questions to ask young people whenever I do a food justice workshop, just because I get such a range of answers: the grocery store, mom's kitchen, the refrigerator, the ground. Children of farmworkers will almost always say "the fields," knowing where their parents and siblings go every day.
Anyone who's ever had a garden knows the joy and pride that comes from being able to point to a specific patch of ground and say, "My potatoes come from THERE!" Beyond being just for survival, food is culture, food is connection, food is medicine, and when I can create an entire salad from my own backyard, knowing that it was all grown deliberately with care and love for myself, my family, and the land, that's good medicine. Some of my favorite memories with my mom and my grandmother were when we would "put away" peaches, olives, apple butter, and all the rest of the bounty that would come from our ranch; that's true connection and culture.
When we get our produce from stores, how many of us can even name the specific country where that produce was grown? How many of us can say, with complete certainty, that the food was grown ethically with care and love for people and planet? How many of us actually trust our food system to provide us with truthful labeling and feel confident that the food is safe and healthy? How many of us could actually feed ourselves and our families without the industrial food system and the massively destructive inputs and outputs that it creates? My guess is, not many of us.
And so we come to the third and most important principle of food justice: food sovereignty. The word "sovereignty" is a complicated term and tends to bring to mind national and global conflict, and rightly so because it is intricately connected to power and control. But we can also see it as a framework of influence in which our voices and decisions are heard, respected, and integrated into the system. If a community is food sovereign, the members are not only able to adequately feed themselves, but they make decisions on how the food is grown, sold, processed, and distributed.
Let me take a moment to emphasize that sovereignty is NOT the same as independence. In fact, one of the most important aspects of the concept is responsibility and stewardship to place and people. It is an inherently collaborative and connecting practice that demands that we reimagine the limits of coercive power, and move toward empowerment and solidarity. This type of power is not at all fragile or able to be snatched away by someone who is deemed stronger; it is resilient, regenerative, boundless, creative, and joyous.
Just imagine if you could say at your dinner table, "I remember planting this garlic last year with the neighbor. Then we traded a bunch of it with Tom down the street who had the sweetest strawberries! And remember when we planted the orchard 3 years ago, and now we have these delicious peaches!" And so on, and so on, connecting every part of your plate to a memory, a person, a place. It's time for us to get wildly creative and envision a world where dominance, competition, and yes, capitalism, are not the driving forces behind our society. We no longer have the time to continue in the paths of exploitation and disconnection that have brought humanity to the point of extinction. We cannot keep ignoring the genocide that we have perpetrated on bodies and ecosystems. It is time for us to remember the wisdom of our ancestors while also integrating the knowledge and advances of our current society. It is time for a re-visioning, and I am excited to see what we can build together, while also being deeply fearful that it may be too late. I hope that you will join us in growing this new vision.