The 3 Principles of Food Justice: Food Equity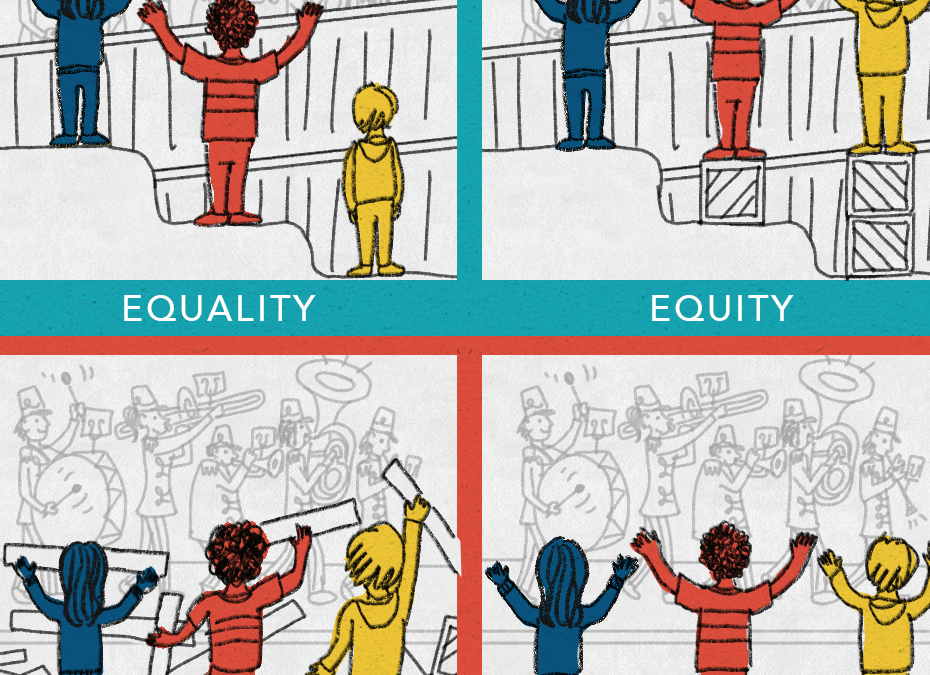 While being relatively new to the non-profit career world, I've always felt a responsibility of service to my community and have shaped my life in various ways to reflect that responsibility. After fifteen years of teaching, coming to FoodLink felt like a natural next step in both my personal and career growth.Though I was already in my late twenties when I came to the community organizing table, I jumped in with both feet when I returned to the Central Valley over ten years ago. Once I gained some knowledge and training, I knew that this was the place where I was most needed, even though I swore never to return to Tulare County after leaving in 1997. Since being back, I've been a representative for my teacher's union and organized in the community around such issues as immigration reform, gender equality, LGBT+ rights, environmental stewardship, farmworker protections, and of course, food justice. The more I do, the more I see how deeply connected these issues are, and that social justice work cannot be siloed if it's to be systemically effective.
Which brings us to the second principle of food justice: food equity. I'm sure we've all seen that image that's supposed to help us understand equity; kids of different sizes are standing behind the fence and the shorter ones need some extra help to see the fun that's happening on the other side. Some of these images go a little further and show that true equity is rooted in liberation, in which the fence (the system of oppression) is completely removed. As I've stated in previous blogs, I love a good metaphor, and I think this metaphor can be taken one step further to show that we should all be working together on dismantling the various systems that have built the fence. Long histories of oppression have forced marginalized groups to adapt and learn many survival methods that create both resiliency and trauma. If we're thinking about food justice from the perspective of an elder, we also have to think about the trauma of constantly navigating a for-profit health care system, of the loss of income and shrinking social security safety net, of the emotional toll of loneliness and solitude. Conversely, the elder will also have valuable years of experience and education that can help us shape new systems built on equity and dignity, so we need to provide a space at the table that honors and utilizes that experience.
Hunger affects different people in different ways. When looking at the intersection of hunger and race, "Food insecurity is stratified across racial lines, affecting less than 9 percent of white households in America, but nearly 22 percent of black households and 18 percent of Latinx households" (Kaufman). Working toward equity demands that we move beyond merely thinking about ways to improve the provision of emergency food resources; we also need to look at affordable housing models, cooperative and multi-generational living communities, health care reform, a safety net that does not force people to retire into poverty, and land use policies that seek to correct the past injustices perpetrated against black and indigenous folks. I'd love to see kids, elders, women, people of color, people with disabilities, everyone along the rainbow spectrum, digging up and ripping out those fence posts of racism, sexism, homophobia, gentrification, incarceration, environmental degradation, all those invisible systems that are keeping us from living full and healthy lives. Only then can we get to the exciting business of building a just and equitable food system that embraces the wisdom of those marginalized groups. FoodLink works to create that inclusive and intersectional table where all are valued, appreciated, and "well-fed" in every way. I invite all of you to join us.