Symbiotic Collaboration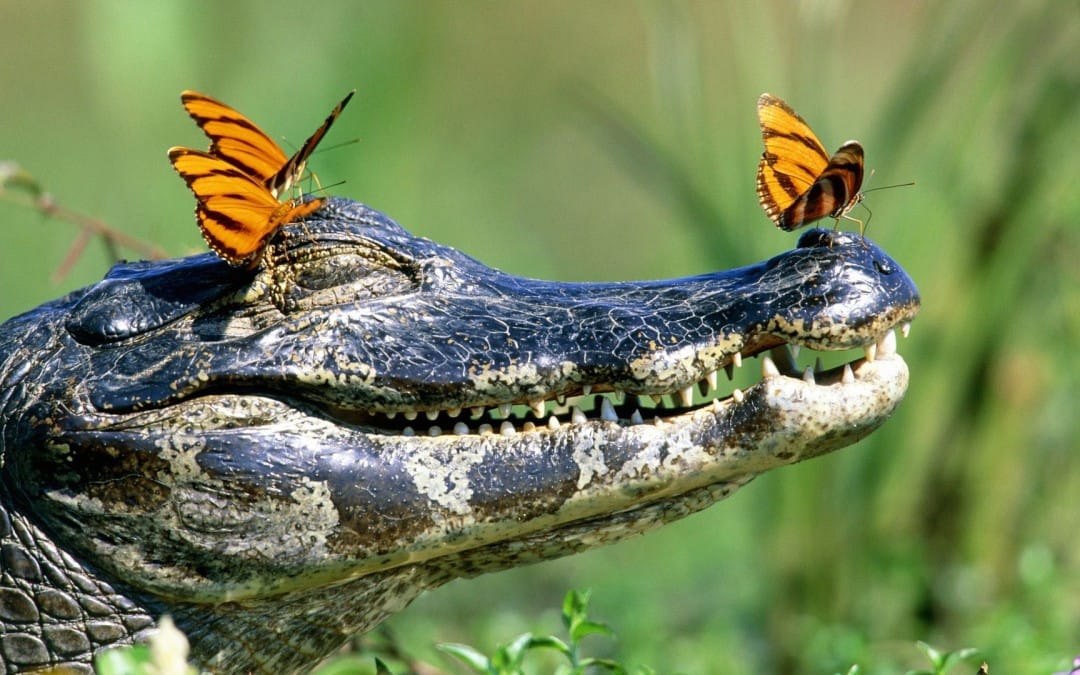 As a non-profit service organization, we are required to have vision and mission statements that guide our work, the big dream of our ideal world (vision) and how we're going to get there (mission). These are important in keeping the work focused, but of equal importance is the vehicle we will take to get to that ideal world, the container that will hold that mission and help us in daily decisions and behaviors: values.
At FoodLink, our organizational values are trust, respect, collaboration, compassion, and food with dignity. We've made a conscious and collective decision to represent ourselves both within the organization and out in the community with these values at the heart of everything we do. From partnerships, to the kind of food we distribute, to the programs we support, we are constantly evaluating alignment with our values and seeking others who represent them in their own work.
At this time in our human existence, I think the importance of collaboration needs to take center stage, but I also think that we need to reframe it in a way that reduces the oppositional nature of "collaboration vs. competition." The relationship between these ideas and practices is not one of opposites, and when we limit our perception to "either/or", making them mutually exclusive, we are missing many opportunities for increasing strength, health, and abundance. We also miss opportunities for growth and creativity when we externalize our perception of competition to be primarily a contest in which someone or something has to "lose." If we are constantly striving to be better people and are committed to learning from failures and successes, this internal competition makes winners of us all.
Now I'm not a biologist or scientist in any way, but I do know that Darwin's theory of "survival of the fittest" has been drastically co-opted in order to perpetuate certain human systems that create inequities, destruction, and disease. When we look at nature in such a surface-level way, seeing only competition and that only the "strongest" survive, we are missing an entire universe of collaboration and symbiosis from which we could be learning. In nature, the strongest and most resilient ecosystems are those that are diverse and work together to create health. Symbiosis in nature is everywhere, in root systems, the water cycle, from birth to death to decomposition, and many times, being the "fittest" or the "strongest" means having the intelligence and wisdom to seek help.
As humans, we need to see collaboration as not only a means of survival, but a road to thriving, healthy communities. Collaboration does not equal weakness; healthy and equitable partnerships can create deep connections that are not easily broken, but it can be difficult to find and be one of those people who can put aside ego, lift others up without seeking recognition, and find fulfillment in working in the shadows so that we can all benefit from the light.
While we here at FoodLink are immensely proud of the work that we do, we know that there are other strong and amazing people all around us, without whom we couldn't continue working toward our vision of a healthy and hunger-free Tulare County. As we progress into 2020, we can always be improving the ways that we embody our values, so this year we'll be highlighting the collaborations and partnerships that are so important to us. We want to continue "companion planting" our human garden in which we are all mutually benefiting from each other's strengths, so I'd like to invite you to join us in celebrating February's "Companion Partner of the Month", El Quinto Sol de America.
El Quinto Sol is based in Lindsay and works toward creating more just and equitable communities by supporting low-income and farmworker families. They use art, civic engagement, and grassroots organizing, empowering residents throughout Tulare County to improve and transform their quality of life. Led by a powerful mother-daughter team, Irma and Isabel deeply embody the values of respect and compassion, always listening to community members and trusting in their lived wisdom. To learn more about El Quinto Sol, please follow the links below to their website and to their feature article on Civil Eats.
https://www.elquintosoldeamerica.org/
https://civileats.com/2019/08/12/this-mother-daughter-team-is-building-new-leaders-in-californias-farm-country/