Our reflections of 2017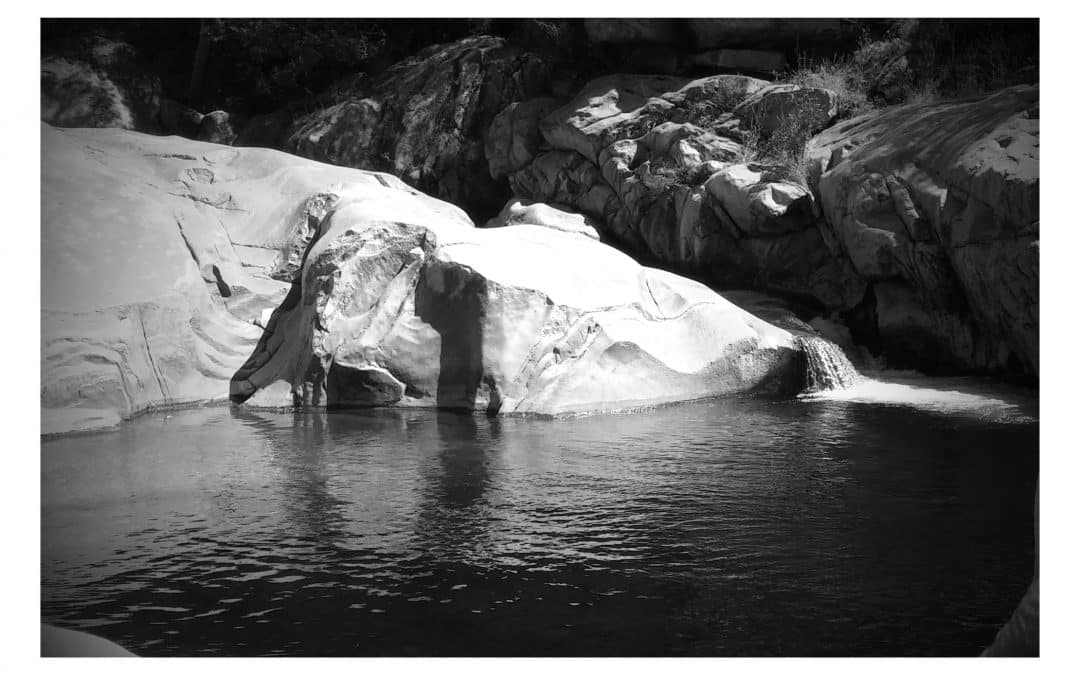 In these final giving days of 2017, we wanted to have a chance to share some of our reflections. If you could see what we've seen,
Families lining up at parks, churches, and food pantries for a once-a-month bag of food that will last no more than 3 days.
Children in classrooms waiting for their weekend treats and food items
Seniors who, despite their employment histories during their adulthood, struggle to have enough at the end of the month or have to eat smaller portions to make their meals stretch.
Let's make sure that no one goes hungry or has to make these difficult choices in the new year.
But, the reality is that we offer so much more.
Your tax-deductible, year-end contribution to FoodLink will help ensure that the  gains we have made are not undermined.  We invite you to learn more about our work through these reflections and join us as we can continue to work toward a healthier food environment that benefits all of us in Tulare County.
THE IMPORTANCE OF ALMS, MITVOT, DANA, AND CARITAS 
Jon E. Stern, Fund & Communications Director
Working for a non-profit can be very rewarding, but it isn't easy. Non-profits like FoodLink rely on some grants but mostly donations from the communities they serve. This means that I, as the Fund Development Director, am constantly asking people for donations over and over again—it can be quite nerve racking. But then I thought about all of OUR different spiritual traditions, which through faith, call on all of us to give. Buddhist monks, with bowls in hand, go on alms rounds where members of the community come out and give food without being asked. The people who donate to these community leaders feel good about themselves, the monks eat, and in turn the spirituality of the community is kept alive. The Sikh community observes the custom of the community kitchen, Langar, where donated produce, prepared into wholesome vegetarian curry by volunteers, is freely served to anyone on a daily basis regardless of sex, religion, ethnicity, or any other characteristic or belief system that we use to segregate each other. In Judaism, feeding the poor is called a Mitzvah—a Holy Act. In Islam it is said, "He is not a Muslim who goes to bed satiated while his neighbor goes hungry." In Hinduism, dana (giving) is an important part of one's dharma (religious duty). In Christianity, Jesus says in Matthew 25 that in helping others, "Whatever you did for one of the least of these brothers and sisters of mine, you did for me." Helping those in need is not relegated to one faith or one belief system but should be a principle part of our human experience. All too often we want to look at the homeless, the poor, and the hungry and affix labels that make it easier for us to turn our heads—they are lazy or unwilling to help themselves. But if our faiths call us to put our compassion into action, then we cannot turn away the needy stranger at our door who embodies the Holiness in all of us. Below you will find some stories and experiences from our staff at FoodLink for Tulare County. Hopefully, they will inspire you to click on the donation button below because it is up to ALL of us to help those in need in OUR community.
 Receiving a call about a family living in an orange grove
Erika Gonzalez, Administrative Specialist-Finance
I started working for FoodLink for Tulare County three years ago, and it has awakened the hunger in me to help those in need.  Working in the office, I don't often get to see the benefit of our work first hand, but today was different.  I received a call from a local school employee, and I was shocked to learn that there was a family, members of our community, who were living in the middle of an orange grove with only a camp fire to keep them warm. I jumped into action, and created a care-share box that was specific to their needs – shelf-stable items, including milk, cereal, soup, and other none perishable. Working in the office every day, I sometimes don't get to see the participants at our distributions, but receiving calls like this allows me to help those in need.  I feel blessed and fulfilled to work at FoodLink.  #bethelink.
An overwhelming sense that my family was a burden
Andrea Kelly, Volunteer Coordinator
During my childhood, I recall my family having to utilize resources provided by emergency food pantries. There was a lot of shame and humiliation associated with this, and this overwhelming sense that my family was a burden. Fast forward nineteen years, and I've found myself on the other side of the equation, helping people access the same resources my family had to years earlier.  Nothing gives me more joy than to see families and individuals come out to our Nutrition on the Go Distributions, a program that provides fresh produce to communities in need. From the moment community members arrive, they are greeted by staff, invited to try the food samples made by our Nutritional Educator, and encouraged to share their stories about what brought them to use our services.
At FoodLink, we don't just give people food to solve their short-term problems, we enable them by educating, advocating, and empowering them to seek out their own solutions. There is no shame. No guilt. Just community empowering community. Help us continue to empower OUR community by making a donation to FoodLink for Tulare County.
The opportunity to cross-pollinate with other organizational partners
Nicole Celaya,  Community Food Security & System Development Director
One of the best parts of my job is the opportunity to work with other partner organizations and cross-pollinate in an inter-sectional way. So I was super excited when ACT for Women and Girls invited me to do a Food Justice presentation for their Female Leadership Academy. I always enjoy giving this workshop, but I was especially impressed by the understanding, engagement, and connections that the ladies made between food insecurity and gender. I got even more excited when the group expressed an interest in coming to the FoodLink DEEP Roots garden to learn about Permaculture and enjoy some time as women working together.
The day was just as amazing as I thought it would be! My heart was overflowing with gratitude as I watched the ladies sheet-mulch and shovel compost, caring for the body of our Mother Earth in the same way they care for themselves and each other. We created signs for our garden beds that recognize other women who have dedicated their lives to justice and compassion. We cooked and ate a meal together with ingredients picked straight from the garden. It was a glorious time that reaffirmed my conviction that women are the key to healing our world. When we empower each other to step into our strength while also holding space for those times when we may falter, we manifest the world that we want to create.
Witnessing their compassion in action gave my heart a much-needed boost in humanity's potential for healing, and I am so fortunate to work at FoodLink with co-workers and partners who are passionate about creating that world. Please consider helping us to continue manifesting a healthy and compassionate world by donating to FoodLink today!
Remembering my first class
Sara Arellano, Nutrition Educator
As a Nutrition Educator for FoodLink for Tulare County, I remember the first class I taught local high school students in our Teaching Kitchen.  I was nervous, and they were…typical teenagers, restless with boundless energy.  My first class was a learning experience for all of us, but the second class was different.  All of a sudden we were not strangers. They knew my name and I knew theirs – there was trust. Each week I was excited to see their faces, and I can honestly say, they were excited to see me too. Then one class, a student asked if they could keep what they cooked.  "Of course," I said, and the smile on their faces let me know that I was making a difference. I look forward every week to teaching these kids something they can apply to their lives because they are future mothers and fathers; leaders of our community.  Your financial support allows us to help reach future leaders.
At the end of a long day I pick up a last phone call
Sarah Ramirez, Executive Director
At the end of a long day I pick up a last phone call from a young woman called 'Emily.' Twenty minutes later, Emily arrives in the FoodLink lobby, shaking and nearly in tears. She admits that there are probably people worse off than her; others with children, seniors, or crippled. "We just need a little help. It's been so tough. We don't know what to do anymore," she added. "I just want some food to get through the weekend." I listen to her story of a work-related injury, her husband's shortened hours at work in the last month, the search for other employment, her shame at needing help, and their struggle with delays in processing benefits because they work and have no children. I wanted to make sure that she felt heard and let her know that we are here to provide support during these difficult days.
I was lucky that we had some food available to give to Emily. I reminded her to visit the Exeter Food Closet that had already received this month's USDA distribution from us. I talk with her about coming to our cooking classes where people come together to make food, enjoy eating a new dish, and then take the ingredients home to try it out again. She tells me she'd love to have a garden, which gave me a chance to tell her about our educational volunteer days in the garden and the value of gardening to supplement food at home. I let her know we're going to start a canning club too. As we moved toward the door, she said that she felt relieved. She asked if she could hug me; I swallowed my tears.
I wish I had a magic wand to fix everything, but I don't. None of us do.
But what we do have is an authentic desire to help our neighbors when we perceive they are suffering.
I wish I could say this story was unique to Emily, but we hear similar situations all the time. People are doing the best they can with the resources they have, but it's simply not enough. I really think that's why programs like ours are so important. Food is love, food is culture, food is life.  We practice it, we believe it, we live it. I want FoodLink to be the place where food builds health, skills, and community for everyone. This dream gives me hope and this hope is necessary so that we are not overwhelmed by the challenges that we face in helping our community.
Let's build this place together! Support our work to improve our food environment for all Tulare County residents.