Join us in ensuring good food is not wasted and feeds our community.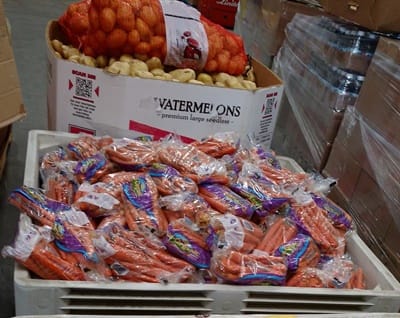 Food Industry Donations
FoodLink for Tulare County welcomes donations from across the food industry – from large manufacturers and retail distributors to small, locally-owned businesses and grocers. Local food industry donations account for over 25 percent of the food we distribute. Recovering surplus food continues to gain national attention as a way to provide for the community, and these donations greatly help us serve the 1 in 3 Tulare County residents who can benefit from FoodLink's services.
Benefits
Earn a 15% tax credit – FoodLink along with anti-hunger and agricultural community worked to extend and improve the tax incentive for farmers to donate fresh produce to food banks, including raising the credit from 10% to 15% and using the more farmer-friendly wholesale valuation rather than the cumbersome inventoried value.
Reduced storage & disposal costs
Donations are picked up promptly
Reduce food waste
Ensure that all food goes to good use
Protections
Donations are protected from liability
Learn more about the Good Samaritan Food Donation Act
Food Safety
Our teams are trained in food safety and hold it as a top priority