The 3 Principles of Food Justice: Food Security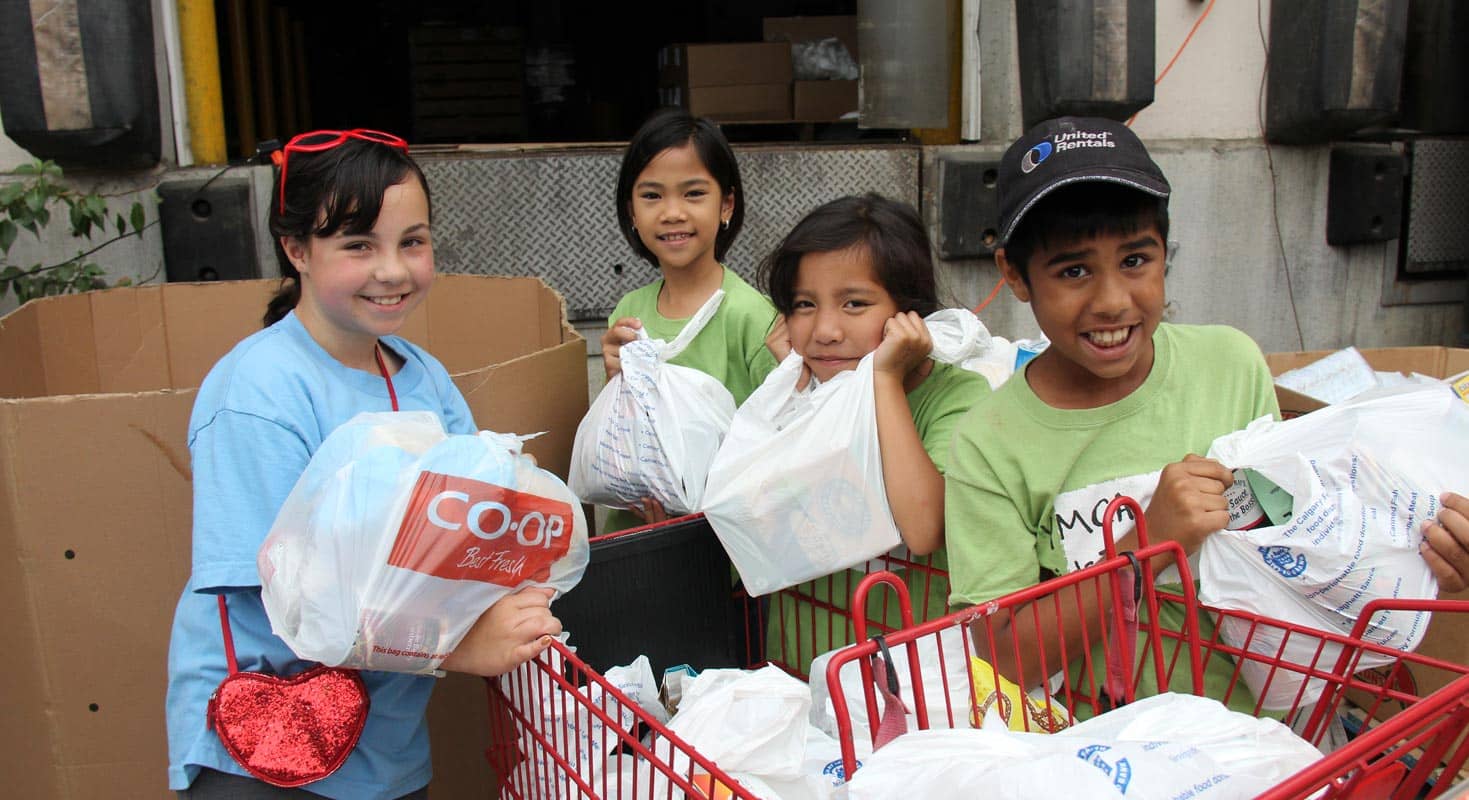 As I sit here and listen to the good-natured laughter of the FoodLink staff enjoying lunch together, I can't help but feel so fortunate and grateful for this opportunity to be a part of a smart and dedicated team while also doing work that is fulfilling and helpful to my community. But the truth is, I would be much happier if FoodLink and organizations like ours didn't have to exist at all. I would much rather see a thriving, healthy, equitable local food system in which all Tulare County residents have access to the bountiful resources that we are so quick to sell to the highest bidder. Our work in food systems change is ingrained in FoodLink's mission and vision statements, which means that I'm essentially trying to work myself out of a job, an accomplishment that I would consider the most important of my career.
FoodLink's DEEP Roots program (Developing our Equitable and Edible Potential) is dedicated to Food Justice and helping our communities create the food systems that meet their needs. As we try to provide for the immediate needs of Tulare County residents who regularly face hunger, we're also examining the root causes of hunger and the systems that create scarcity for the most vulnerable populations, because these conditions are absolutely preventable, not at all due to a lack of food. The definition of Food Justice is hard to pin down as it is quite specific to every different group and community, but one of the simplest definitions from Just Food states that "Food Justice is communities exercising their right to grow, sell, and eat healthy food." When we talk about Food Justice, we also stress the three guiding principles that allow us to focus our work and provide a roadmap for accomplishing change: food security, food equity, and food sovereignty.
Food security is the ability for people to meet all of their food needs at all times. It may sound like a simple concept, but it's not so simple for those living in poverty or in the most rural areas where the nearest grocery store is over ten miles away. Tulare County is dependent on thousands of workers to supply the inexpensive labor that drives a thriving, $7 billion-a-year agricultural economy, yet those same people cannot access the very food that they are picking, packing, processing, and shipping. At FoodLink we believe that healthy food is a basic human right and we refuse to accept this reality for 15-30% of our friends and neighbors.
Beyond the ethical and moral imperative to take care of each other, we also know that food insecurity creates long-term physical and mental effects that impair one's ability to learn, grow, and become healthy, contributing members of society. According to psychologist Abraham Maslow, the hierarchy of human needs dictates that we cannot start thinking about employment, education, spirituality, or belonging until our most basic needs (food, shelter, safety, etc.) are met. Health care providers are even being advised to now screen for food insecurity among children in order to identify possible Adverse Childhood Experiences (ACEs), which, according to the CDC, have been linked to risky health behaviors, chronic health conditions, low life potential, and early death. Food insecurity is a public health issue that concerns all of us, and the strength of our society is dependent on our ability to empower and uplift the most vulnerable among us. We, as Tulare County residents, are currently failing each other, and I fear that the many decades of injustice in our food system will create conditions from which we will never recover.
FoodLink is committed to action and providing the tools and support for change, but we depend on local leaders and community members to direct our work. We cannot be everywhere at once, nor can we dictate solutions without the input and guidance from the people we serve. Human creativity and innovation are inexhaustible resources, and we rely upon the diversity of knowledge and experience that is all around us. To get introduced to our DEEP Roots program and food systems work, please join us for our monthly Food System Alliance meetings every 2nd Tuesday, 3:30-5pm, at the FoodLink warehouse, or contact nicole.celaya@foodlinktc.org for more information.
#BeTheLink
#HealthyNotHungry