Food is medicine.
Yet nutritious food is out of reach for many low-income families and seniors. Fruits and vegetables are often unaffordable on tight budgets. And fresh produce isn't readily available in many low-income neighborhoods where grocery stores are sparse.
This gap in nutrition costs our community with high absenteeism from work and school as well as high rates of chronic disease. Chronic illness contributes to worsening food insecurity. It is a vicious cycle. In the one of the most prosperous regions in the world, nobody should become sick due to a lack of consistent access to healthy food. Nobody should have to make a choice between putting food on the table or taking medicine.

That's why our ground-breaking initiatives aim to bridge the gap between health and anti-hunger relief efforts.Our nutrition program guides our work, including our food purchases. With closer collaboration, we can do even more to improve people's overall health.  We're looking for your partnership to make it a reality!
Programs to support Healthy Students

Community sponsored program that partners with schools and after-school programs to provide fresh fruits & vegetables, healthy recipes and tasters in child friendly school environments.  Some sites are open for the community, please check with partnering school.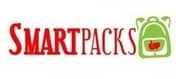 Community sponsored program that partners with local schools to provide food for students who are at risk for hunger. Each pack contains 2 breakfasts, 2 lunches, snacks, and produce. Approximate cost $30/child each month. We are grateful to our corporate sponsors J.D. Heiskell and Nutra-Blend who raise these funds to sponsor local schools.
Partners with local agencies, schools, and churches to distribute lunches to children 18 younger during the summer months  throughout the community.
Programs to support Healthy Neighborhoods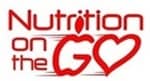 Community sponsored program that provides fresh fruits & vegetables, healthy recipes, and tasters in a "farmer's market" atmosphere in communities with low access to fresh affordable produce.

Partners with local agencies to provide the Emergency Food Assistance Program (TEFAP), a Federal Program that provides emergency food to low- income individuals. Residents qualify based on income levels.  View a map of pantries.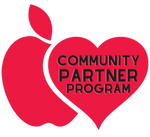 Community and state sponsored program that provides emergency shelf stable food boxes to our local communities in need.
Programs to support a Healthy Food System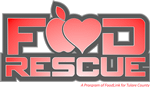 Promotes food recovery through field & backyard harvest as well as preservation and educates the community on food waste reduction solutions that can help nourish our community.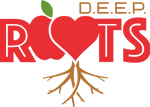 Develops a healthier and more equitable and participatory food system through garden education & leadership development, food rescue & gleaning, and social enterprise development