Support Smart Packs By Becoming A Drive to Feed Kids Sponsor
We're Back for 2022!
JD Heiskell, Nutra Blend and FoodLink are happy to announce Drive to Feed Kids fundraiser for 2022. We look forward to seeing you again this year for an evening of entertainment, food and fun that will help us feed hungry kids throughout Tulare County.
While we look forward to a brighter 2022, the effects of the pandemic are expected to be felt for years to come. It will be a difficult road to recovery for our most vulnerable families, and the 40% increase in food insecurity in our county will continue to stretch FoodLink's resources for the foreseeable future. We hope you will join us in building a healthy and hunger-free Tulare County!
August, 19th 2022
6:00-10:00pm
The Gardens
950 N J St, Tulare, CA 93274
Sponsorships and Donations can be made here!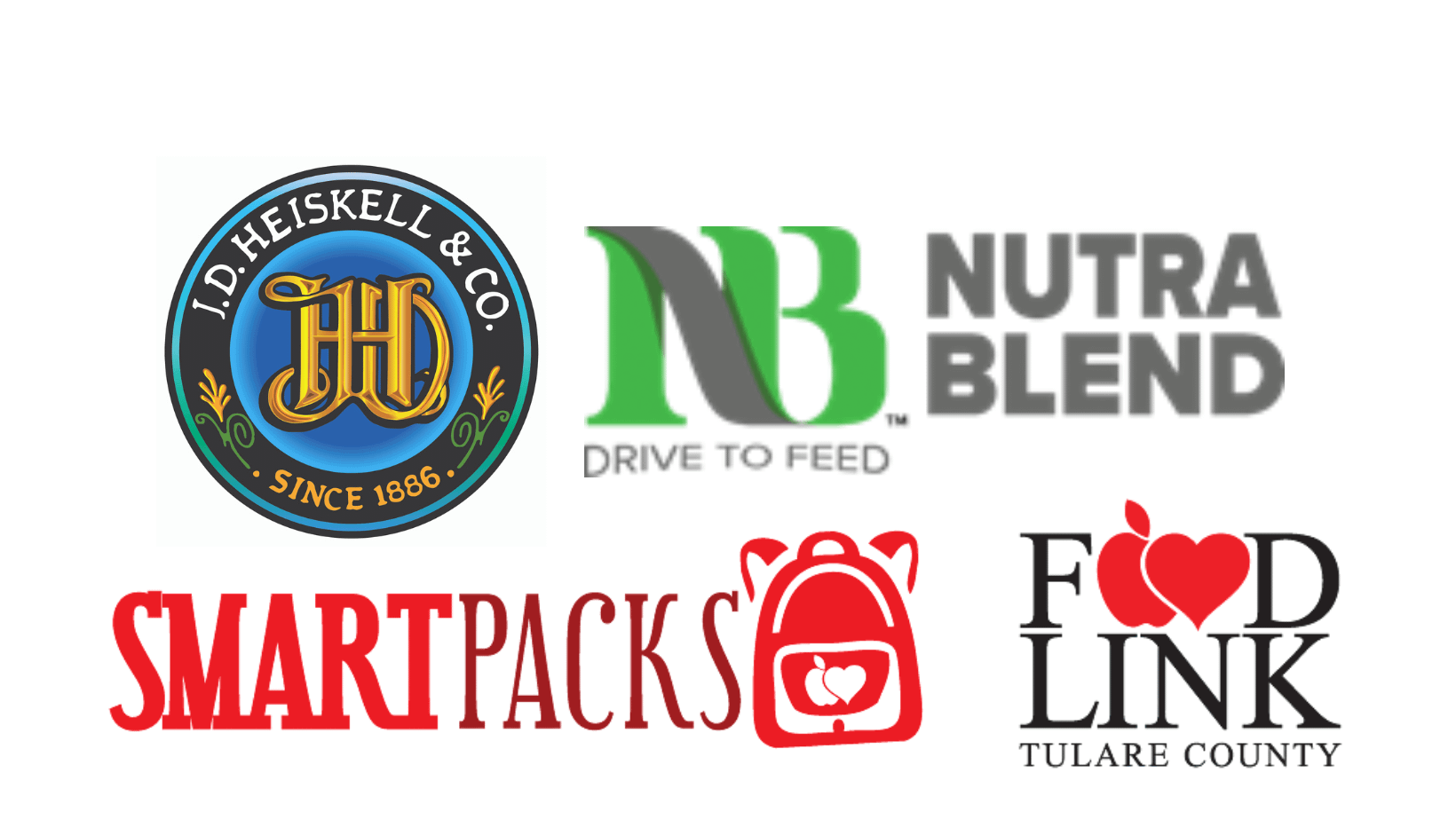 FOODLINK FOR TULARE COUNTY
For 40 years, we have stood by our unwavering belief that food is a basic human right. We distribute millions of healthy meals every year, and are on the forefront of new approaches to ending hunger and poverty through nutrition education and food system change.
Thank you to these organizations for funding our mission!